About TSPS
About TSPS
Drivers get easy access to information that allows them to know where truck parking is available, plan their trips, get quality rest and spend more time on the road. This also benefits fleets, because not only will they know their drivers are safe, they will be able to recruit more drivers as business grows. Plus, the transfer of goods across the country will be more efficiently accomplished.
The interest to local governments and departments of transportation is that drivers can feel confident choosing routes that take them through their states, bringing extra revenue.
The Federal Department of Transportation benefits because the industry will more easily be able to adhere to truck driving and hours of rest requirements, making for safer highways throughout the country.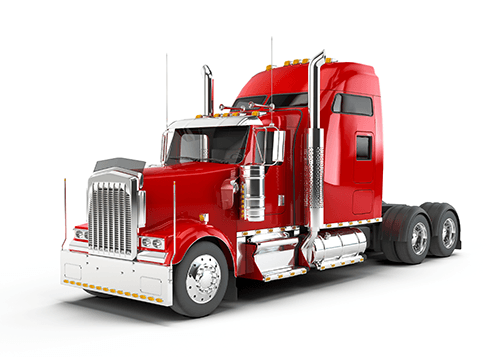 How It Works
Road Signs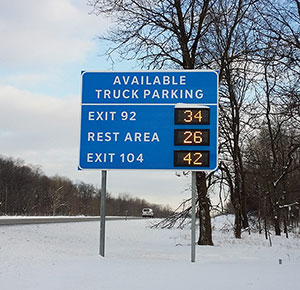 On Site Cameras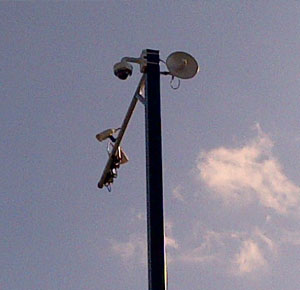 Real-Time Data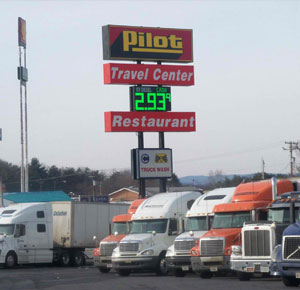 The Team
Harry Voccola
Chairman
Harry has 30 years of experience in the ITS industry, developing, deploying and operating public-private partnerships in the transportation industry as commercial businesses. He designed and deployed HELP, Inc. which provides weigh-station bypass service in more than 30 states. Also, while at Lockheed Martin, Harry was responsible for systems that process fuel tax and international registration fees from truckers for over 30 State Departments of Transportation. He oversaw the installation of early EZPASS toll collections in the US as a service business. and has served as Chairman of the ITS World Congress at their annual conference several times. Harry is respected in Washington, DC, as a knowledgeable transportation executive and an excellent advocate for those issues vital to the trucking industry and drivers with federal and state transportation Agencies.
Scott McKenna and Chris Wright
Directors
Scott and Chris bring direct ITS and truck parking experience, as co-owners of Oasis Trucking Centers, which specializes in high value cargo requiring monitored, bonded or secured parking, with tracking protocol for both rig, tractor and trailer. They bring over 40 years of combined executive management experience and are experienced entrepreneurs in the transportation industry, including Chassis Pros, Greenway Fueling and the development of Oasis Trucking Centers. They leveraged their property management and transportation experience to bring more efficient secure parking services to the Detroit Intermodal Transportation Terminals. Scott and Chris have developed excellent relationships with large US fleet operators and bring keen insight to TSPS regarding Secure Truck Parking and its specific market and in cutting edge technology for the delivery and management of high-security parking. Chris and Scott are currently developing the Sentinel Truck Yard Management System, an exponential increase in security technology with their expansion of additional facilities as the major fleets and companies turn to Secured parking, as a means to lower their risk and their liability premiums, thus increasing operating margins.
Scott Grenerth
Subject Matter Expert
Scott Grenerth has over a million miles of safe driving as a company driver and owner-operator of his own equipment. Throughout his career he has been an advocate for truckers at the State and Federal level. He served on the Entry-Level Driver Training Advisory Committee to create the first-ever Federal CDL standards and has testified before Congress regarding regulatory matters. His involvement with the truck parking issue has included hosting a National Coalition on Truck Parking Regional Meeting and serving as the Champion for the State, Regional and Local Government Coordination Group for that Coalition. Mr Grenerth works for Truck Specialized Parking Services where he works with the public and private sector to provide truck parking solutions.